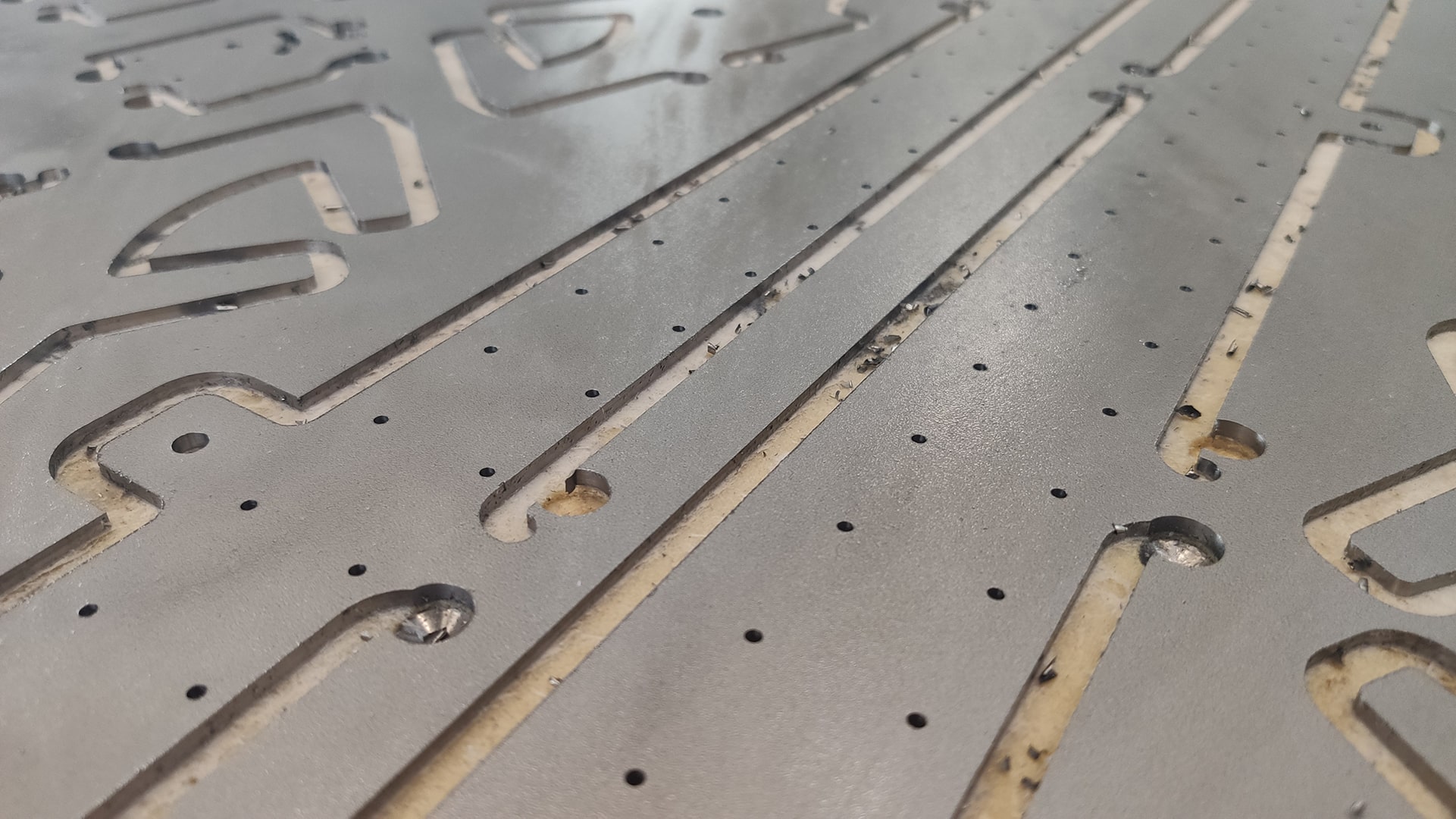 Creator of the "bridge-cut" process, CRENO aluminum stack routers automate the sheet trimming process with a very high level of productivity and quality.
The aluminum stack router solution
From your 2D CAD files, the machine generates the optimal nesting in order to minimize waste. Metal Trimming and drilling operations are automatically and simultaneously performed on sheet stacks of up to 12mm (0.47 inch).
The automatic tool changer, the efficient dust extraction system, and the "Bridge-cut" system offer fully automated operations.
Stack Router Machine "Bridge-cut"
Thanks to our local dedicated teams