Multi-drilling of acoustic parts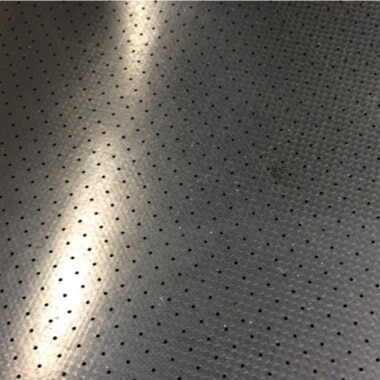 Jet engines are subjected to very strict standards to gradually reduce noise levels. To achieve these goals, they contain composite panels with hundreds of thousands of small-diameter holes, generally from 0.55 to 1.8mm. These micro-drilled engine panels act as sound traps.
For the past 20 years, and to respond to this very demanding quality and productivity criteria, CRENO has become an expert in "acoustic drilling" with 5-axis machines.
Spearheading industrial innovation, CRENO has developed an acoustic drilling Robot Cell using a Siemens NC-controlled Stäubli robot.
OUR MULTI-SPINDLE TECHNOLOGY: A WORLDWIDE PROVEN SOLUTION
Micro drilling of acoustic panels dedicated to large parts
Thanks to our local dedicated teams